Free Software to Help You Stay on Top of Your Grades and Budget
Learn about a few software options to help you cut costs while in college.
Sticking to your budget while in college can be difficult. Between tuition, housing, food, fun, books, and computers, budgets often don't stand a chance. There are, however, tips and tricks to help keep you within your limits in every category. Here are a few for your computer and any software you might need.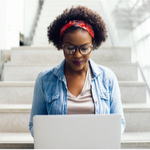 Unless you're planning on a lot of media editing or gaming, you have plenty of options in the $300 to $400 range. A machine that has Wi-Fi access and a keyboard will work for the majority of college students. The latest, slimmest release from Apple might be a great fashion accessory, but the price might not be worth it.
Software is one area where you can save tons of money. For almost every possible application there are free, open source options available. These free choices offer the same functionality as their high-priced counterparts. Some offer more since they are customizable due to their open source nature.
Office Suite – Papers, presentations, spreadsheets, and more. You're going to need them at some point.


OpenOffice – All the benefits of Microsoft's offerings with no cost.

LibreOffice – Includes everything you'd expect in an office suite.

Office Online – If you just can't pass up Microsoft, this is your choice. Doesn't have all the features, but it's free.


Video Editing – You're going to have to do presentations at some point. You're going to want to make them stand out a bit.


Lightworks – Free, professional-grade video editing software.

OpenShot – Easy, quick-to-learn and full of useful tools.

Kdenlive – Probably more than a beginner needs, but learnable with some time.


Photo and Image Editing – Drive home a point in an essay or annoy your friends.


GIMP – GNU Image Manipulation Program. All the power of the expensive software with none of the cost.

InkScape – A great, free illustrator program for everything from cartoons to logos.

Jet Screenshot – Simple to use and self-explanatory.



Music and Sound – From making music to collecting it.


Audacity – Record your own ukulele covers with straight forward multi-track recording and editing.

MuseScore – Writing music is a niche thing. The programs for it aren't cheap. This one has all the tools you need.

FreeRip – Maybe you still have a Zune, or you just hate other CD-to-MP3 converters. FreeRip has you covered. A simple program that does what it says: converts CDs to digital format.
Google does offer a vast array of applications that can fill most needs for students. From email to data storage, all of them are free within the googleverse. Google Docs is especially helpful if you're working with a team since everything is instantly shared with everyone. One thing to be aware of is that some of Google's offerings are only for mobile devices. Snapseed, for instance, is great for photo editing but only available on mobile.
It should be pointed out that, although buying the machine is expensive, Apple products do come with a lot of free, robust software. From word processing to video editing, they have you covered. Sure, some of it's pretty basic, but it'll get you through most college programs.
College is going to be expensive enough, even with scholarships. Do what you can to cut costs and cut out high-priced software.